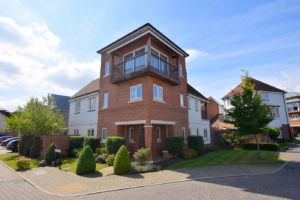 Our Fleet branch seem to be going from strength to strength at the moment. In the last week we've seen great success in the relatively new development of Edenbrook.
Edenbrook is a fantastic family location, with contemporary styles and great amenities in walking distance, making it very popular for people looking to stay local or, indeed, relocate to the town.
Earlier this summer we were instructed on two similar properties, both five bedroom detached homes of the same build type, with varying specifications but both extremely well-presented from £775,000.
Both were very well-received, with a number of viewings and successful offers within a week of marketing!
"Edenbrook is proving exceptionally popular at the moment, clearly seen in the high levels of interest for our two Willowbourne properties. It is the perfect spot for families and with such high quality finishes in the fairly new homes there, it's easy to see why the area is so appealing." James Harris, Branch Manager.
Edenbrook is a new residential development, well-presented with landscaped areas, set along the fringes of Edenbrook Country Park, offering an impressive 82 acres of countryside walks. There are a number of schools within a 15 minute walk; Calthorpe, Tavistock Infants and All Saints Junior, along with the impressive Hart Leisure Centre; a state-of-the-art facility.
If you're currently living on Edenbrook and are considering your moving options, please do get in touch. With so many interested parties for our recent properties we do have a number of disappointed buyers who would be interested in a home like yours. Alternatively, if Edenbrook sounds like somewhere you would like to call 'home', let us know and we'll ensure you're one of the first to hear before new properties go to market. Contact our Fleet team on (01252) 812121, fleet@mackenziesmith.co.uk.